Toolbox is a multifunctional app for MCPE, it serves as a launcher with the capability to install mods. Have you ever heard about TooManyItems mod, that allowed you to gain an unlimited amount of blocks in no time? Since the app is from the same developers, it has the exact same functionality and even more. In addition, you'll get a convenient way to quickly change some in-game settings, without manually typing commands - below is a full list. The number of scenarios where you can utilize the functionality of the Toolbox mod for Minecraft PE 1.14.60 is close to infinity. Let's imagine the situation where you need hundreds of Stone blocks, to finish building your project. You can go to the options and switch to the Creative mode or you can just use TMI and put the blocks into your inventory without switching the mode.
Main functions:

Give yourself items (just like in the popular Too Many Items modification)

Set yourself a potion effects

Change gamemode

Set health

Change time

Change weather

Enchant items

Set spawn point

Remove or set the health of all entities of a certain type

See valuable blocks using a special mode called X-Ray etc.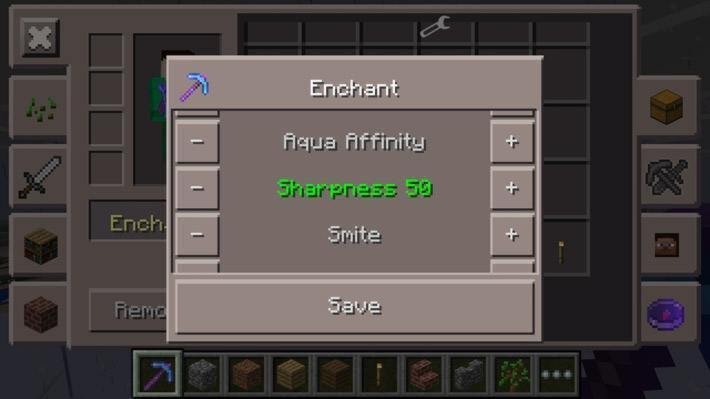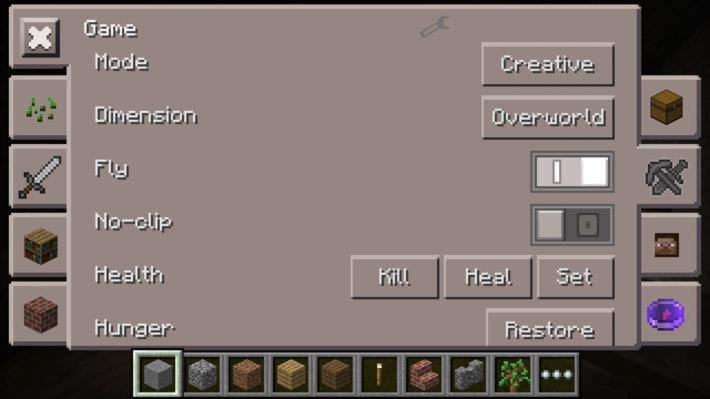 How to install:

Download and run .apk file below

Be sure that BlockLauncher and Minecraft are of the same version

Enable app installs from Unknown sources in Settings, if needed